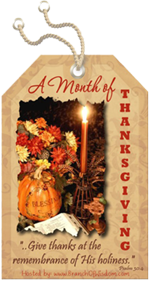 My husband is home again
I'll just keep it simple when I say that my husband doesn't travel much for work. I am thankful that he has a job that enables him to stay local. In the last few months he has had to take a few short business trips, the most recent being this week. Today he came home. I am so glad he is home.
I'm thankful he's home safely.
I love when we spend the evenings together as a family, watching a movie, or sharing a family discussion, or playing a game, or even just sitting and reading together.
Don't forget to stop by
Branch of Wisdom
to read more blessings.