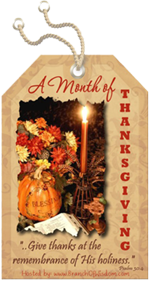 Pets

I am thankful that God has provided a variety of animals to accompany us through life. All my life I have had at least one cat. Well, except for just over a year when I first moved to Chicago and again since February this year. For many years I had a dog or two when I was a kid. Even the dog that my dad insisted wasn't ours, but we fed him and he slept in our dog house; Wags was my dog, I think. Countless fish, a mouse, a gerbil, and a hamster have even been at home with us at some point or another. About a year and a half ago we adopted a bunny named Snoopy.
Presently, Snoopy is our only pet. She a is really neat pet, snoring loudly and ramming her cage door with her head when she wants out. She used to be able to knock the lock loose that way, but we changed the lock so she cannot escape. She's big, too. "Mini-lop" does not refer to the size of the rabbit, just the size of the ears. Just so you know. When she gets excited she hops and turns in mid air, kicking her feet up as if she were trying to fly. When she's petted, she flattens herself to the floor and just relaxes. She likes to have her ears scratched. Every now and then, if things aren't going her way, she'll thump and it feels like she's shaking the house. It's really funny to watch her and we enjoy sharing our lives with her. She's a great bunny, but she is not a lap-bunny.

I miss having a cat. That's an understatement. But it just isn't God's timing for us to have another one yet. We visited a local animal shelter today and enjoyed meeting the dogs, bunnies, birds, guinea pigs, and, of course, cats. I had my eye on one in particular that I had seen online, but once we met her, I don't think she is the right fit for our family. It breaks my heart. She is 9 years old and the sweetest cat. She's been there since June. Her previous owners gave her up because their baby was allergic. I really wanted to give her a home. She is calm and easy going and likes to be held and will purr so softly while being petted. An older cat tends to be more calm, which I prefer. Many people prefer a younger cat, but a nine year old cat still has 5-10 years of life to share. Unfortunately, she will not be sharing her life with us and I will be praying that God leads the right family right to her. She will be a blessing for someone, that I am sure. In the meantime, we are considering a different one that we met. We are not quite ready, but I am so thankful that when we are ready, God will provide the right cat for us.

For me, cats are relaxing. When I am tired of listening, a cat won't talk to me (meowing not included.) When I am needing to sit, a cat may sit with me, or it may not. Cats aren't too needy and like their space. Some cats like to play with cat toys, which will delight the kids. I enjoy thinking about the cats we've had, and I miss them terribly.

I don't feel like this has been a very well organized post, but it expressed my thoughts. If you've had pets, I'm sure you agree that they are a blessing. If you haven't had pets, it could be that you don't know what you are missing or that you are just blessed to be without a pet.

What kids of pets have you had?

Many others are counting their blessings, too. To read what others are thankful for today, hop on over to Branch of Wisdom.